Well, Wife was on vacation so we decided to take four days and go Southeast. Final destination was based on the fact that we could get a couple nights free stay courtesy of Harrah's Casino in Cherokee North Carolina.
Left home Saturday 9/19/09 and hit the highway all the way to Knoxville Tennessee. Even the highway through Kentucky and Tennessee is an OK drive... which is more than I can say for Indiana (snore).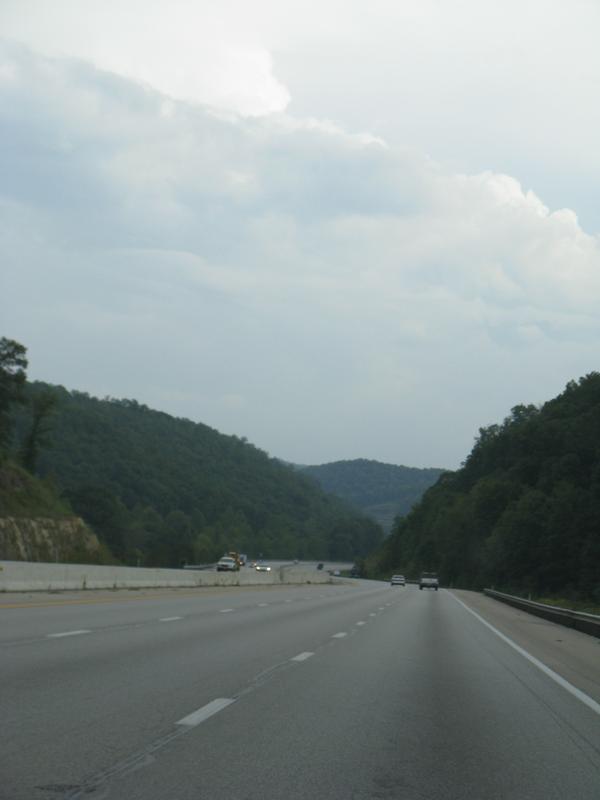 Had motel reservations in Knoxville for one night, but when we got to the "Americas Best Value Inn" we found that the non-smoking rooms had cigarette burns everywhere... bed, furniture, tub... and after trying three of their rooms and all being the same, we asked for our money back and stayed at the Econo Lodge across the street instead... The room was only $53 dollars and it was in much better shape.
So that night we started looking at how we were going to get down to Cherokee the next day and realized we were in the prime location to hit the infamous "Tail of the Dragon"... We looked at some maps, I programmed a route into the GPS and we were ready for the next day. It was suppose to rain pretty much the whole time we were there, in fact we considered not going, but that's one of the advantages of being in a car... weather was kind of irrelevant... Dragon here we come...
9/20/09
Breakfast was at the IHOP across the street... and we found a passenger... he rode with us to IHOP and back...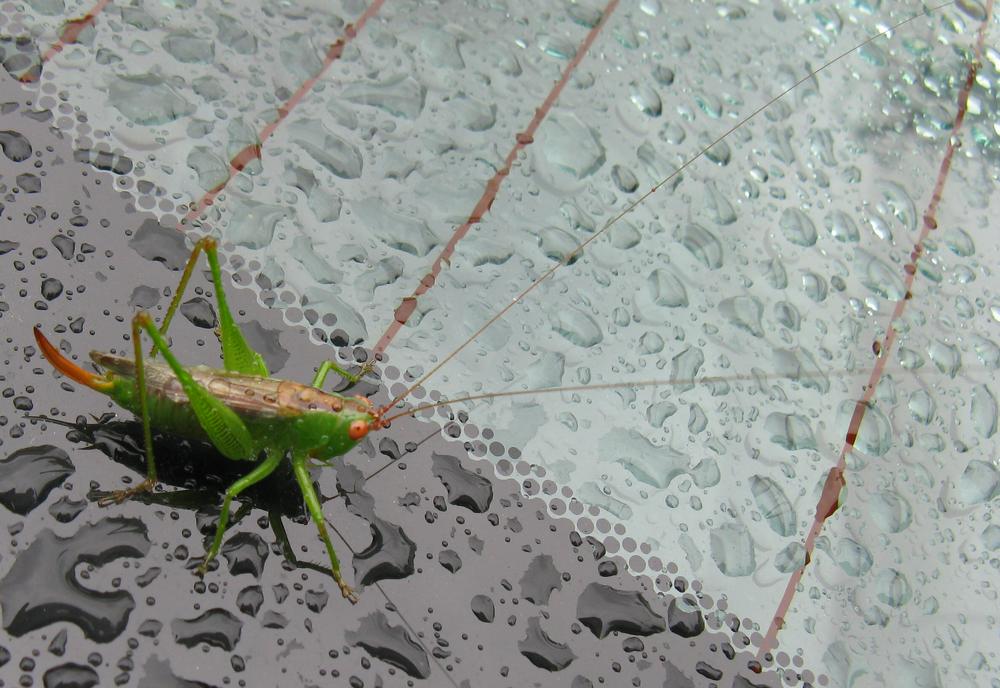 We took 129 South, which is very curvy and scenic, even before you get to the Dragon area...
Here's a two minute video of some of the curves... this was still kind of early in the ascent...
At one point there was a sign that said "dip". Now you know what to expect when you see "dip"... a few inch drop-off in the road. Holy cow, this was a real dip... The road does a major drop and then goes immediately into a highly banked right corner... "dip" is a major understatement...
There were several scenic pull-offs along the way...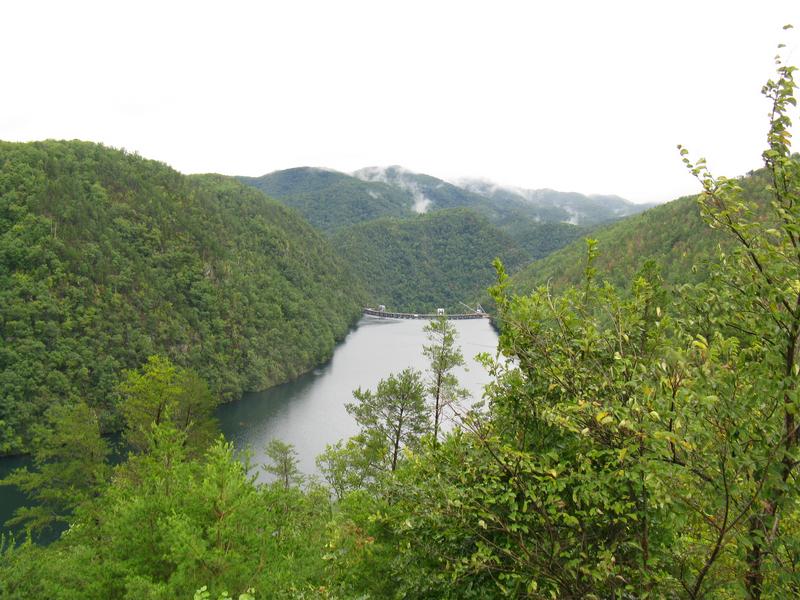 And turns out the photographers were out and we got some photos taken of us on the road...
Yeah, I'm too damn cheap to actually buy the high res image...
Seems that everywhere we went you'd find these vines that climbed everything... trees, telephone poles and wires... they made all sorts of interesting shapes...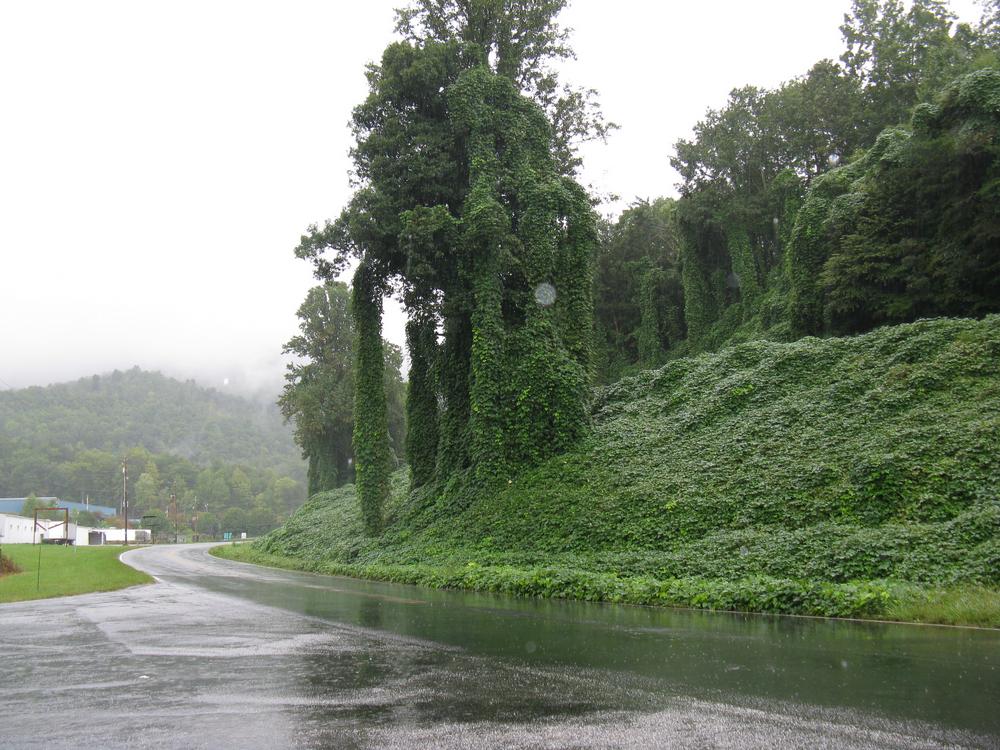 We got into Cherokee too early to check onto the hotel, so we took the opportunity to go up Blue Ridge Parkway... another gorgeous curvy road... We did hit some of that heavy fog near the top...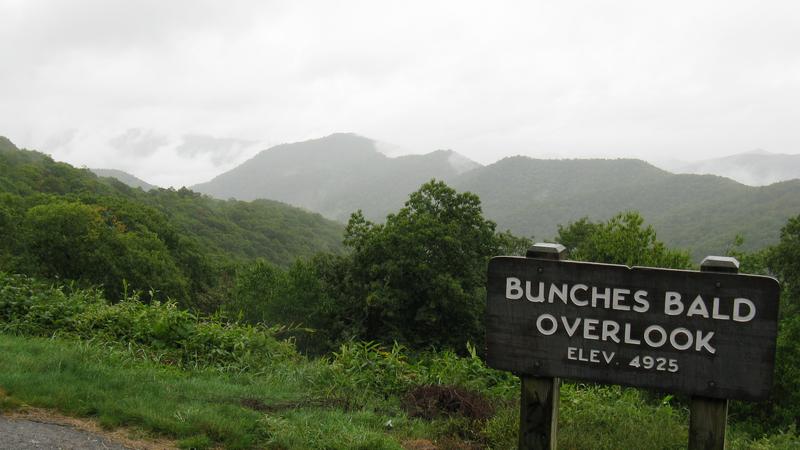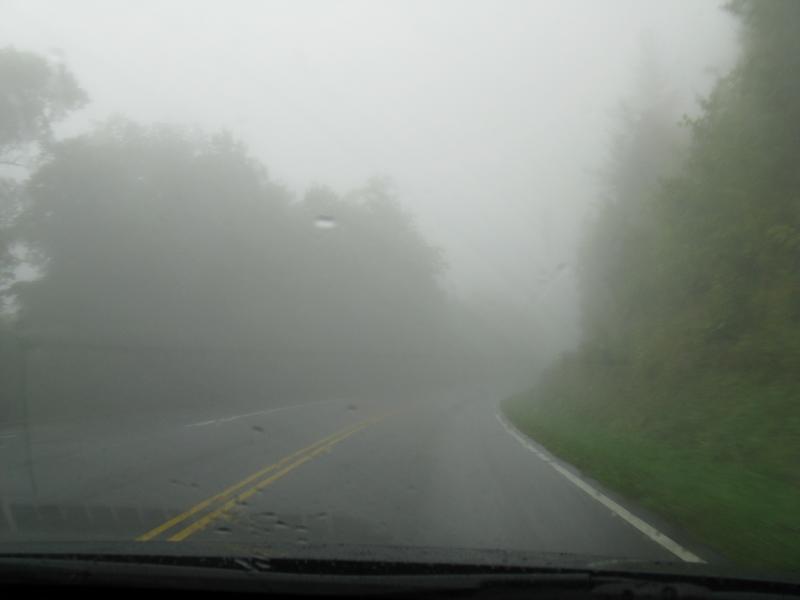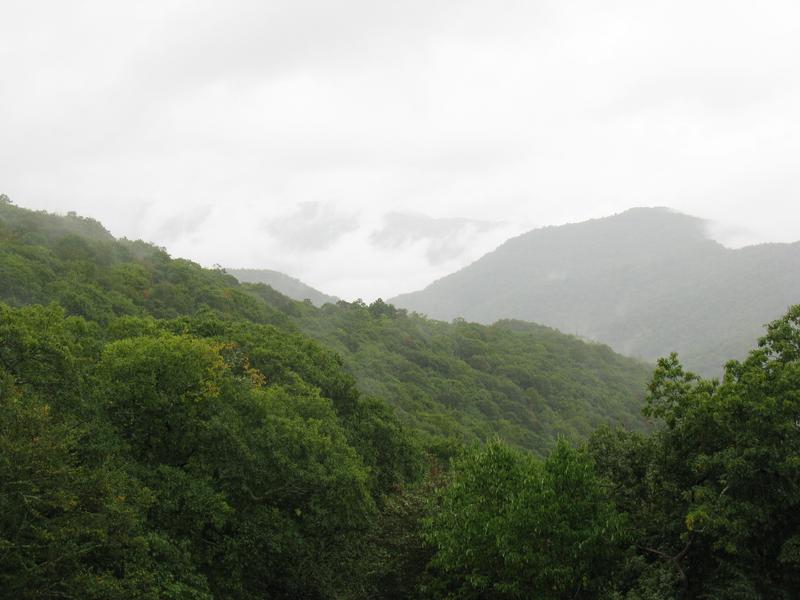 Another interesting curiosity along the way were these hairy-moss covered trees... it was either killing the trees or it took over after a tree was dead... reminded me of coral...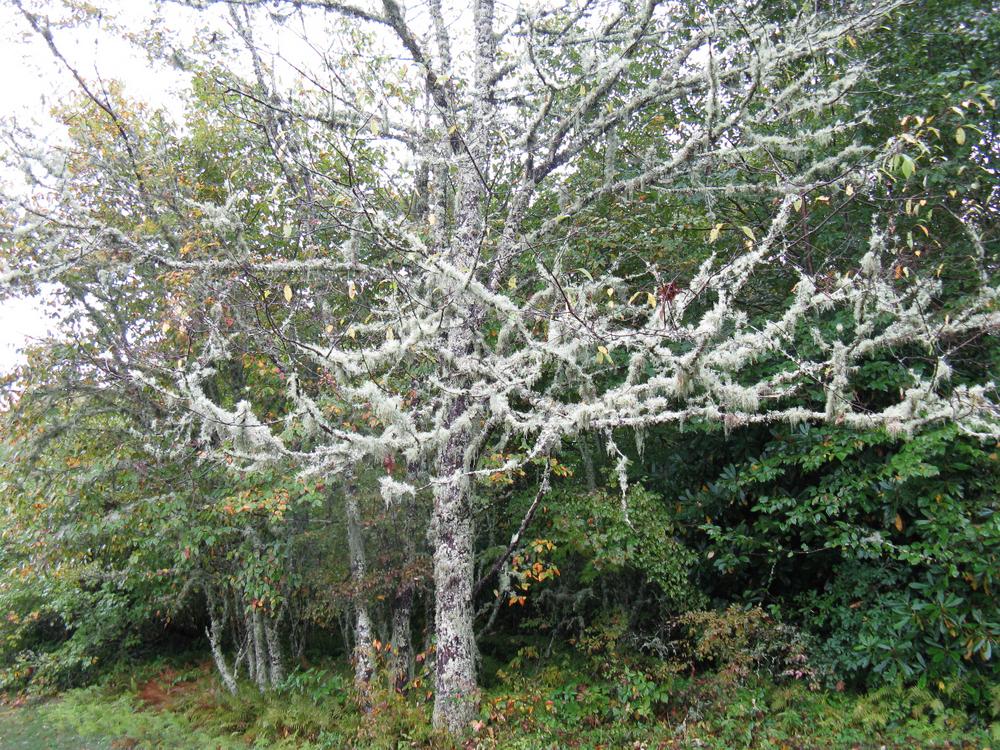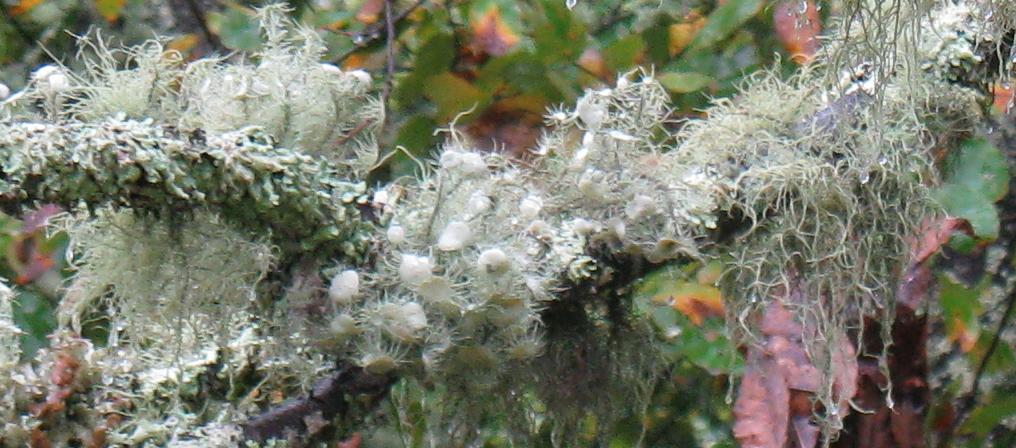 The whole time we were there I kept thinking about that movie Gorillas in the Mist. I guess this is why they call them the Smokey Mounains?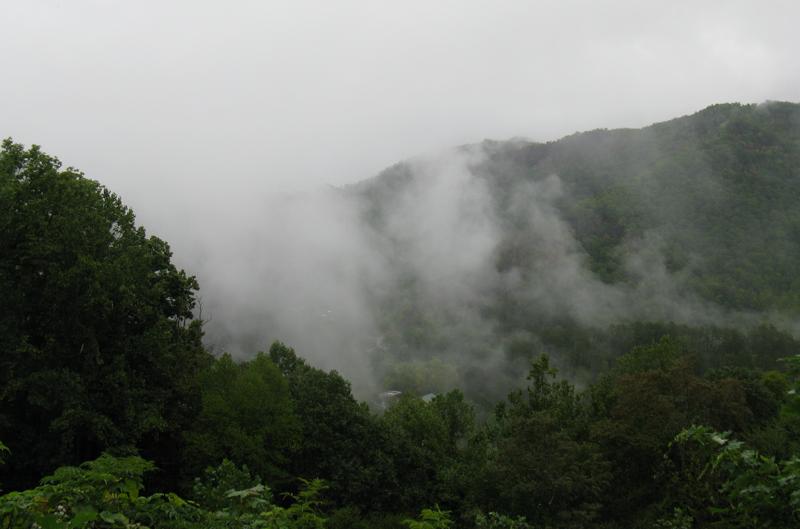 The Best Western in Cherokee was not disappointing... and can't beat the price... FREE! Harrah's didn't have an opening that night so they put us up here...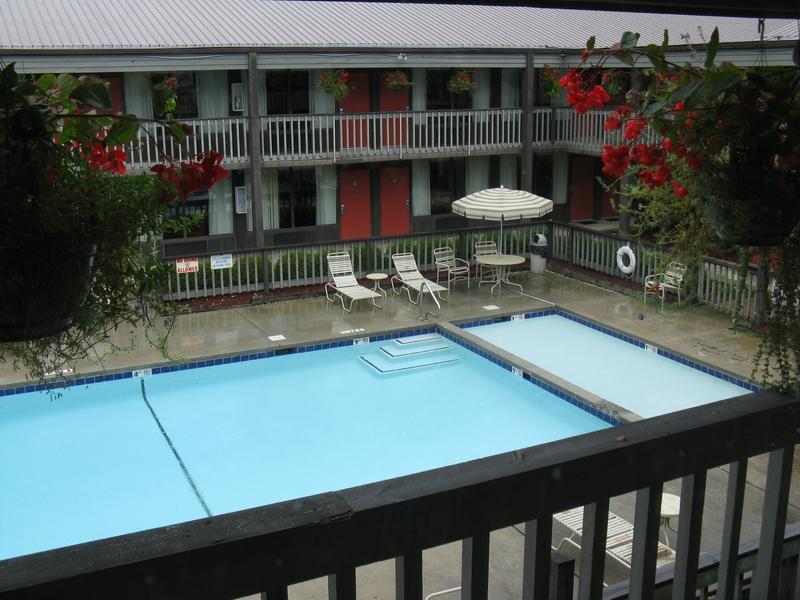 To bad I couldn't use the pool... well, it was raining... I'd get wet...
9/21/09
Our second day in the area the daytrip was North on 441 into Gatlinburg. That's another fantastic road that snakes it's way up and down the mountains and goes through several thousand feet in elevation change.
Gatlinburg is a very touristy town... lots of little shops... at least it is down main street...
Also went further North into Pigeon Forge then back down towards Townsend and Cades Cove. Pigeon Forge is actually worse... Dollywood is somewhere around there and there's all sorts of motels and things for kids to do...
73 from Cades Cover to 441 is also fantastic... very curvy road following a river...
We got back to Gatlinburg early noon. There's a restaurant/bar just as you come out of the forest into Gatlinburg, called Smokey's. We at lunch there... We thought the foot was just a bit on the expensive side for what you get... nothing to write home about... Apparently they were hosting the annual Can-Am Spyder rally... so there were Spyders everywhere...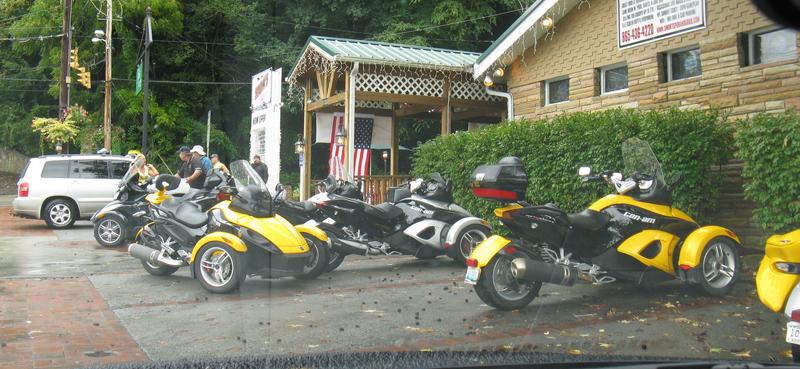 Seems that they now make a touring version (about $20,000)... bigger fairing, very integrated trunk and saddle bags, stereo, etc... but even seeing the regular one's and how people decked them out was cool... I didn't know that many of them existed... you see one every now and then... We couldn't believe it when we saw all the parking lots, gas stations, and roads crawling with them... They certainly are intriguing...
On our way back down 441 traffic was stopped by these two...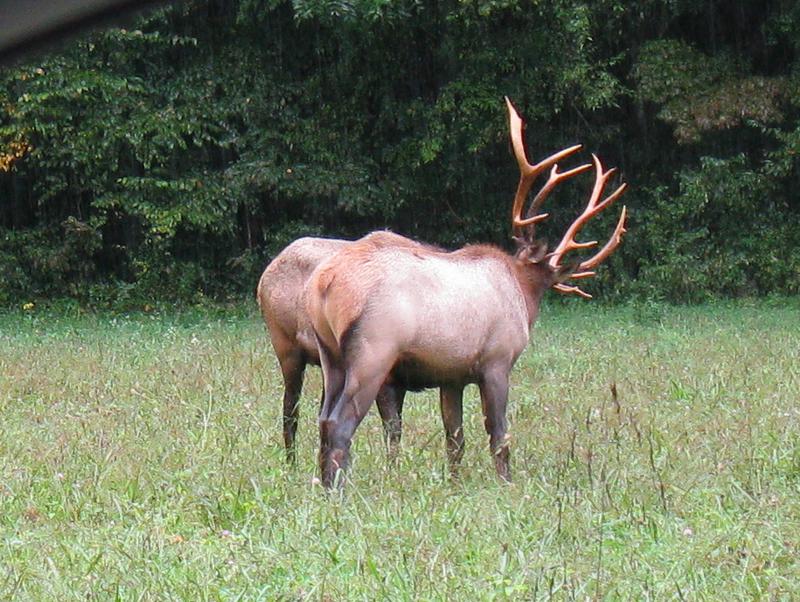 We got back into Cherokee and checked into Harrah's... Wow! The room was an absolute palace... the bath had a huge soaking tub/shower... separate sink area... and separate toilet area... the bed was huge... there was a big screen TV...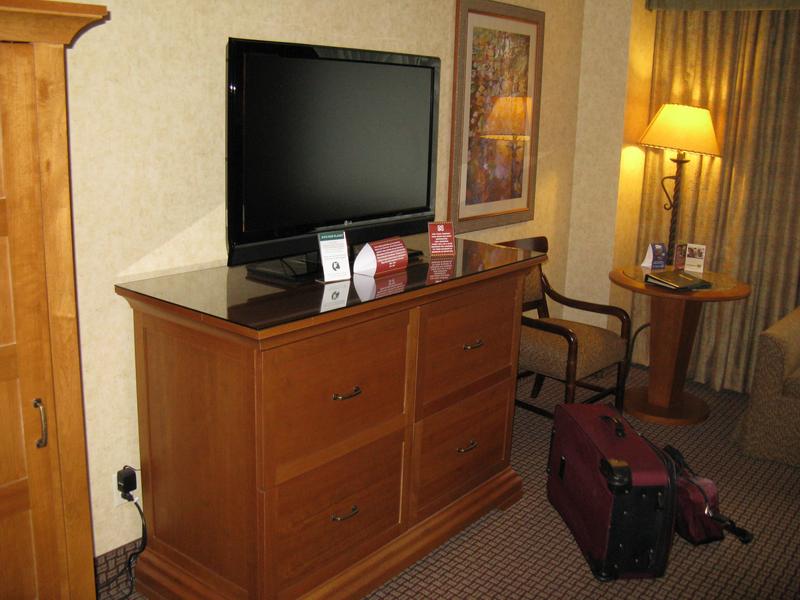 So, I spent the rest of the night relaxing on that comfy bed and watching TV while my wife hit the poker machines... The good news is she won a few hundred bucks and paid for the rest of the trip expenses... Not bad....
Next day drove back over the mountains on route 441 and hit the Interstates from there... 11 hours later we were home... all said and done here were the roads we covered while down there...