Alaska 2010 (Our Asses Go To Alaska)
Leading Up To and First Day
We were leaving Saturday, so Friday the 20th (8/20/10) I still had to drag my Ass to work.
And my usual spot was reserved. So, I plunked my Ass down and got about the usual business.
The day went by pretty quick and I got myself home to take care of some last minute things before our flight in the morning, which would leave at 9:30 and arrived just after 1:00 Alaska time.
Next morning I got up, and got my Ass some breakfast.
And after some last minute packing, our Asses were ready to go. Yes, that's the Mrs.' Ass and my Ass. Why is it that women always have the bigger bags to pack.. ?
We got to the airport, checked our bags, and at check-in found that they had first class openings and were giving them away at heavy discounts, so our Asses went first class and were very comfortable on the long trip; just about six hours.
And of course the stewardesses of Alaska Air liked our Asses and took care of them well. Hey! Now that I look closer, I think she's fondling my Ass!
The flight was definitely comfortable. In addition to the large seats you get a full menu with choice of entrées (yeah, that's French), all the drinks you want, and warm freshly baked cookies... I kid you not. That's the life in first class, while the rest of the people get squeezed in like sardines and get peanuts thrown at them, like some sort of circus act.
Well, six hours after departure we got our Asses off the plane in Anchorage, got our rental car, and found out we had a long 2 mile drive to our Hotel. And the scenery was already starting to look promising in the distance.
After checking into the Hotel we took our Asses up to check out the room, which was nice and comfortable... Ass Approved (hmmm... I should start a new hotel rating scale... the AAS... Ass Approval Scale).
We had the rest of the afternoon to just drive around and get familiar with Anchorage. Upon buying a couple snacks at a gas station we found that there was no state sales tax... hmmm... Palin is doing something right. Streets were clean, the buses actually had an area where they pull off to the side at each stop, so they're not blocking traffic... WHAT A CONCEPT! We were liking this place already.
There was a few of these flying around.. with wheels, with skis, or pontoons.. take your pick..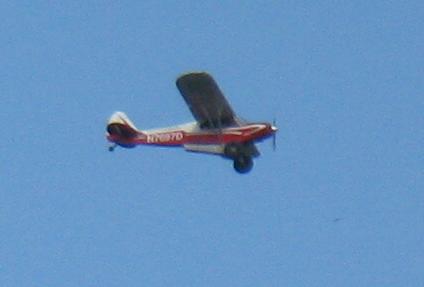 Then drove by here...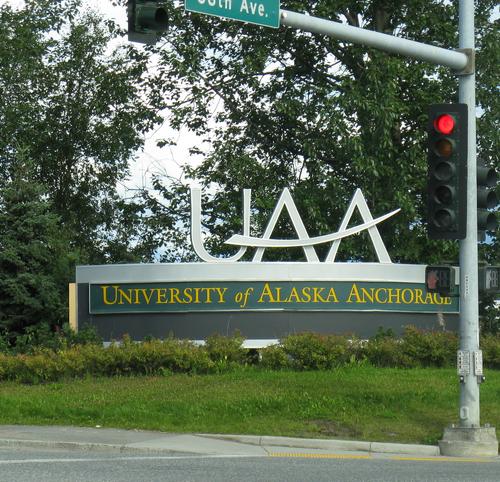 And more promising scenery...
We then drove West and happened to come across some shoreline...
We also came across a trail map... which we found was only a little bit of the trails that could be had. Turns out there are bike/walking paths that run along most of the major roads/highways.
We found our selves a place to eat dinner in down town Anchorage (some downtown photos coming later) at what seemed like noon, because that's about where the sun was at 7:00 pm... It was weird, the whole time we were out driving around it's like the sun didn't move. Anyway, we finished dinner, drove back to the Hotel, and got our tired Asses to bed. Our Asses were tired and had no problem falling asleep, even though the sun had not set.